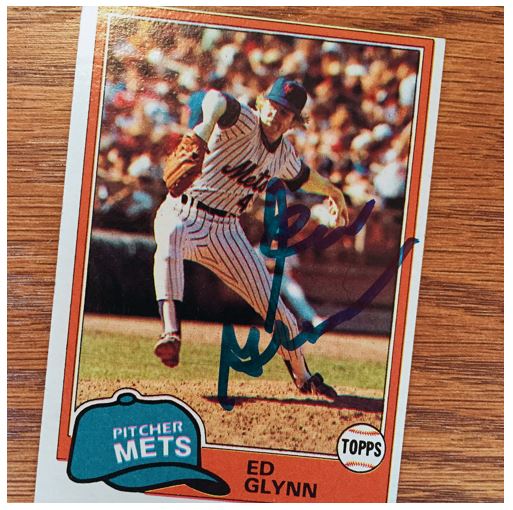 TTM Stats
Sent: 7/15/17 | Received: 7/20/17 | 5 Days
'81 Topps, '83 Fleer, '83 Topps (Kept the duplicate '81 Topps)
Address: Home
The Story of the Autograph
The cools thing about Ed is that he was literally a hometown hero. The guy grew up in Flushing, Queens, went to Francis Lewis High School, and he even sold hot dogs at Shea in the 60's and 70's. The team actually awarded him one time in a pre-game ceremony. His award was a stadium dog. He played several years before becoming a met though. He definitely wasn't there for any good years. Kudos to sticking out some tough years Mr. Glynn.
The Score on Ed Glynn – 2


On the positive side, this was one of the fastest TTM successes I've ever had at 5 days. It just looks fast. I can only really tell his last name starts with a "G" on the '81 card. One point for being a Mets cards plus one point for signing fast.
Sorry, just a 2.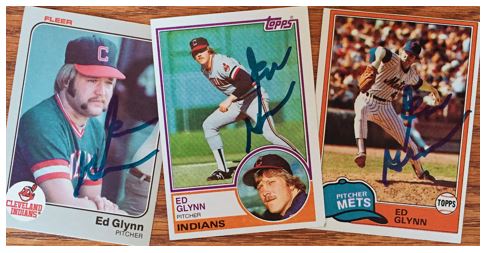 >>> READ MORE ABOUT MY AUTOGRAPH SCORING SYSTEM <<<
Thanks for visiting BravestarrCards.com: Card Collecting and TTM Autographs.