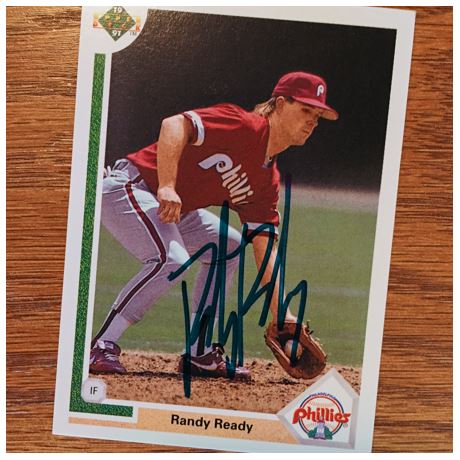 TTM Stats
Sent: 4/22/17 | Received: 7/18/17 | 86 Days
'90 Fleer, '90 Topps, '91 Topps, '91 Upper Deck
Address: Jacksonville Jumbo Shrimp
The Story of the Autograph
Randy was a utility player with several teams, but was with the Fightin' Phils twice so I chose his cards from those years. He also spent some time playing in Japan. Ready could have completed a very rare unassisted triple play by catching a line drive, stepping on second, and he could have tagged a runner out, but instead threw to first for the force. A triple play none-the-less.
The Score on Randy Ready – 6


This might be one of the closest signatures to a lie detector test that I've seen in a while. Considering "R's" have a curve that's saying something. I think in general Randy's name doesn't lend itself to a special signature, but I love the repeat nature of Randy Ready and how that looks. I think only one of these cards really was able to take the signature. Good job with size and placement though.
Ready for it… 6.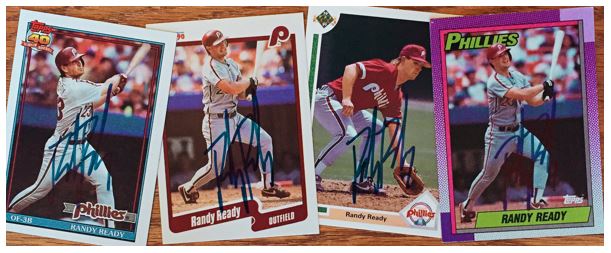 >>> READ MORE ABOUT MY AUTOGRAPH SCORING SYSTEM <<<
Thanks for visiting BravestarrCards.com: Card Collecting and TTM Autographs.