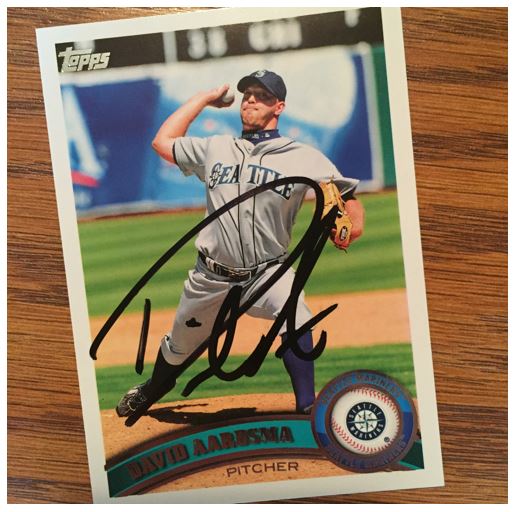 TTM Stats
Sent: 7/29/17 | Received: 8/7/17 | 8 Days
'05 Cracker Jack, '11 Topps, '11 Topps Heritage
Address: Long Island Ducks
The Story of the Autograph
Mr. Aardsma has played with several different teams in the major league but he is currently part of the Long Island Ducks, an independent minor league team. The Ducks are great because they always sign a few ex-major leaguers and it's a great source for autographs.
David's journey through baseball feature several trades. He bounced up and down in the minors a bit everywhere he went. I think his best years were in Seattle where he almost made the All-Star team.
The Score on David Aardsma – 7


David doesn't put a lot of letters down, but he's got flair. I love the huge "D" and then the "A" that comes out really fancy. I really like how much area he takes up with it. Seems like it would be a great signature to do live. On top of all that, signed in 8 days. Definitely among the fastest you can get back.
Thanks Mr. Aardsma – 7.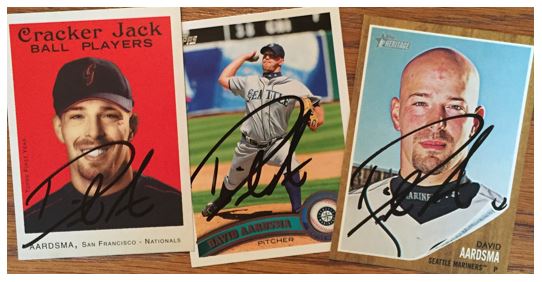 >>> READ MORE ABOUT MY AUTOGRAPH SCORING SYSTEM <<<
Thanks for visiting BravestarrCards.com: Card Collecting and TTM Autographs.