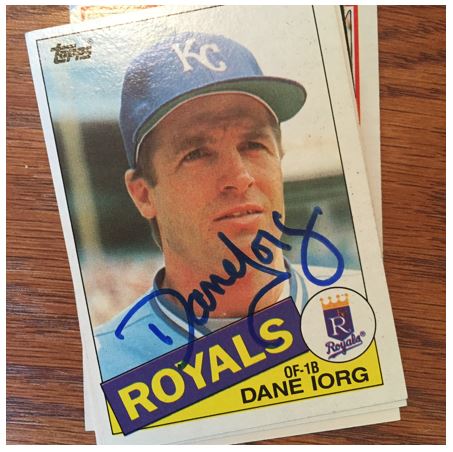 TTM Stats
Sent: 6/22/17 | Received: 7/7/17 | 15 Days
'83 Topps, '84 Topps, '85 Topps, '86 Topps
Address: Home
The Story of the Autograph
Dane is played for four teams over 10 years and is a two-time World Series Champion ('82 and '85). He delivered the game winning hit in Game 6 of the '85 World Series. The hit actually came against the Cardinals who he had previously played for and won the Series with in '82. Iorg was a pretty good hitter when he needed to be, batting .529 as the DH in the '82 Series and hitting .327 in the strike-shortened '81 season.
On top of all that, he has a brother, Garth, who played in the majors as well and also provides TTM success from time to time.
The Score on Dane Iorg – 7.5


I don't think I was expecting this caliber of signature (I don't know why, I just wasn't). I think my favorite part is a little quirk. Instead of "Dane Iorg" it looks more like "DaneIorg." The little hook thing on the "I" – and oh those lower case "g's" – I LOVE THEM!  Great pen and penmanship!
A surprising 7.5.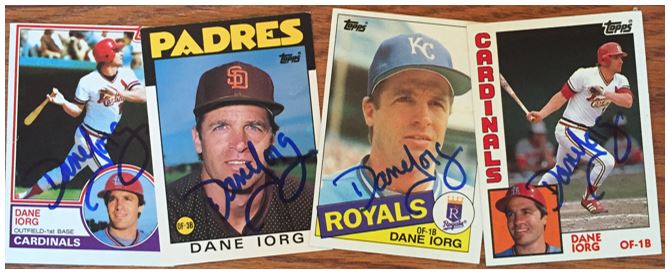 >>> READ MORE ABOUT MY AUTOGRAPH SCORING SYSTEM <<<
Thanks for visiting BravestarrCards.com: Card Collecting and TTM Autographs.