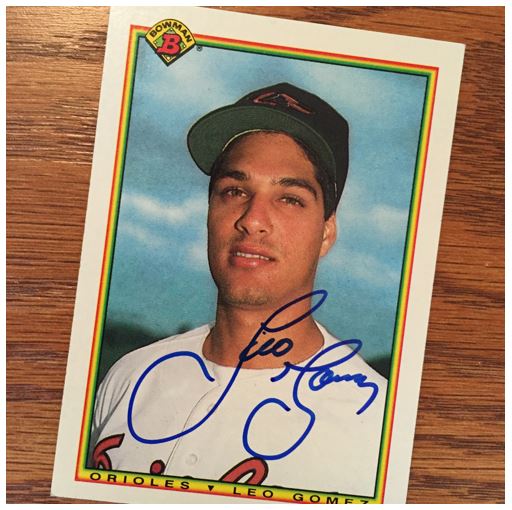 TTM Stats
Sent: 7/15/17 | Received: 8/4/17 | 19 Days
'90 Bowman, '92 Topps (2) (Kept 2 other cards)
Address: Home
The Story of the Autograph
Leo Gomez played for the Orioles for 6 years, the Cubs for one and then moved on to the Chunichi Dragons in the Nippon Professional League for an additional 6 years. He had some really strong years in the minors and was beating out some other long time MLB players for high honors. That didn't translate in the majors though. In Japan he found his stride. He made the "Best Nine" squad twice and was the main power threat for the Dragons throughout his time there. He tried once again to make it in the majors in 2001 with the Pirates, but ultimately went back to Japan.
The Score on Casey Blake – 7


I like Leo's signature. It definitely has some flair to it. The way he makes his "L" and "G" match are pretty cool and I like how that "G" comes out a whole lot. Good size and good placement too.
Thanks Mr. Gomez, great signature and I'll give these a 7.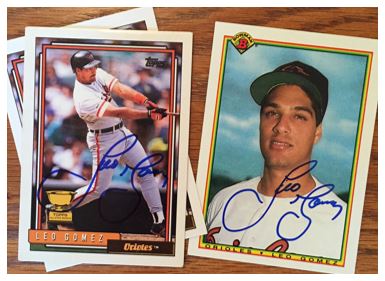 >>> READ MORE ABOUT MY AUTOGRAPH SCORING SYSTEM <<<
Thanks for visiting BravestarrCards.com: Card Collecting and TTM Autographs.