On September 7th we lost Gene "Stick" Michael. Gene did everything (and I mean EVERYTHING) there was to do in baseball. He played at shortstop for four different teams, managed two different teams, and was a general manager as well. But he also played the role of a scout, a manager for minor league clubs, and later on consulted to the front office. While he did play and manager for other teams, it was the Yankees that he is always tied to.
Gene Michael: June 2, 1938 – September 7, 2017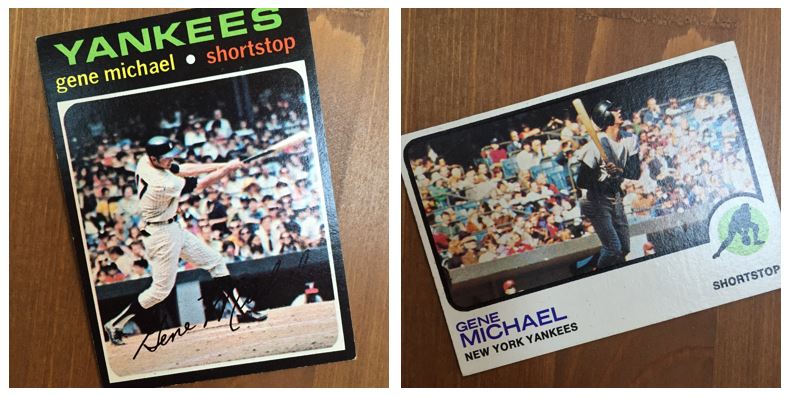 Mr. Michael was never the best on the field, but he was always known as a thinker even as a player. He was tall and thin, especially tall for a shortstop in those days and earned the name "Stick" because he was so skinny. Overall he batted .229 with 15 HRs, and 226 RBI but was a good fielder. He actually pulled off the hidden ball trick five times in his career.
After his playing career he went on to scout, coach, manage, general manage and consult. As a scout, Reggie Jackson actually credits his scouting reports for his three home runs in the '77 World Series. As a manager he had a career record over 4 seasons of 206-200. It was well known that he rarely saw eye-to-eye with Steinbrenner and he was not one to back down. That's really what lost him the Yankee managing job.
But the fact that he wouldn't back down and in fact stood up to Steinbrenner, and the fact that he knew how to deal with the classic Steinbrenner impatience helped him to become a great general manager. Michael really should be credited with the building of the Yankees dynasty in the 90's and 00's. If Steinbrenner had been allowed to be involved with the team then they probably wouldn't have been successful. Gene was responsible for guys like Mariano Rivera, Andy Pettitte, Derek Jeter, Jorge Posada, trading for Paul O'Neill and keeping Bernie Williams (when Steinbrenner was frustrated with him). But Michael wasn't around for the success after building the team and was out with the Yankees after the 1994 strike.
I listened and watched a lot of retrospectives and talk about Gene this week and heard stories about him standing up to big George. He really knew baseball and was one of those great behind the scenes guys that makes a team successful.
RIP Mr. Michael.