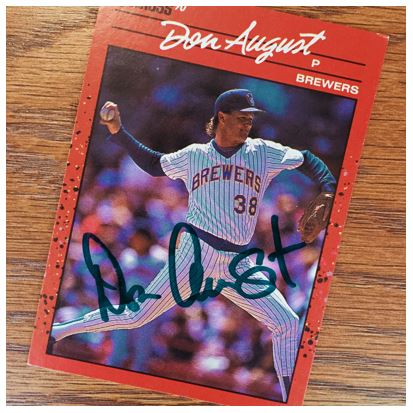 TTM Stats
Sent: 6/9/17 | Received: 6/19/17 | 10 Days
'88 Donruss, '89 Donruss (2), '90 Donruss (2)
Address: Home
The Story of the Autograph
Mr. August played for the Brewers from '88-'91 and as far as I know, he was never named Mr. August. (well, he was but… you know what I mean I think). He was pretty good in his rookie season. He participated in the '84 Olympics in Los Angeles which is now more interesting since we no longer have baseball in the Olympics. Topps did some Team USA cards in '85, I'll have to look if I have any doubles and if Don has a card.
The Score on Don August- 5


Don is a really reliable signer and he usually signs fairly quick like he did this time. He always sign whatever you are sending too and doesn't worry about doubles or anything like that. He has a pretty middle of the road signature and if you notice he signs every card in almost the same spot. Thanks for signing Don.
I'll give these a 5 for this round.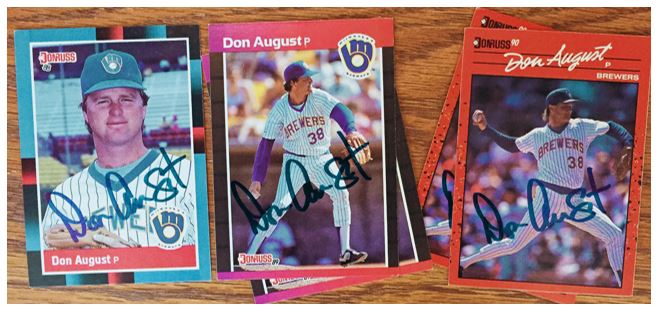 >>> READ MORE ABOUT MY AUTOGRAPH SCORING SYSTEM <<<
Thanks for visiting BravestarrCards.com: Card Collecting and TTM Autographs.