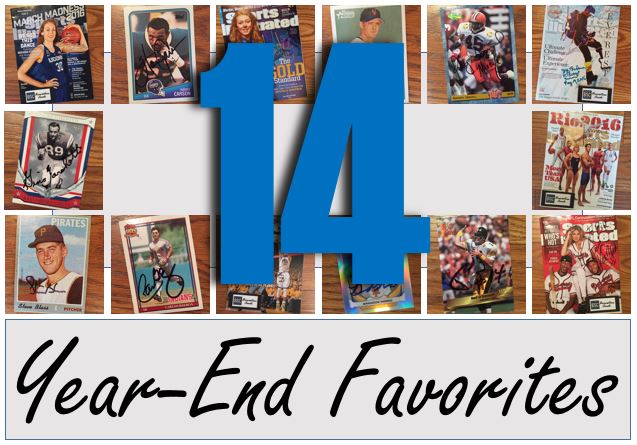 While I like to score everything that comes through my mailbox, that isn't everything. Sometimes what comes back might not be in the best shape or the best quality, but maybe it means a little more to me because of who it is or maybe it went through a Benji-like journey to get to me (or what I imagine to be).
This is a list of what I found the most joy in opening for 2017. These aren't in any particular order, just my favorites as I went through the list of through-the-mail autograph successes I got back this year.
Breanna Stewart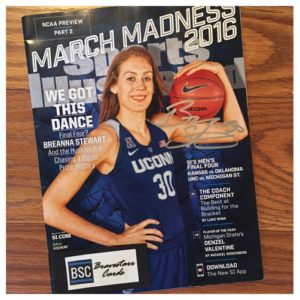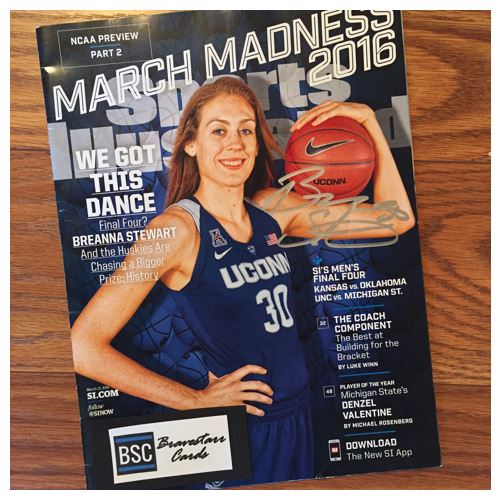 This one makes the list because I'm a huge UConn fan. The fact that Breanna is one of the greatest UConn players ever is a bonus. Wait a minute… that should say one of the greatest college basketball players ever. Then she goes and signs in silver. I really didn't expect that get this back and at the time I had taken a lot of fliers on things I didn't think I would get back.
Harry Carson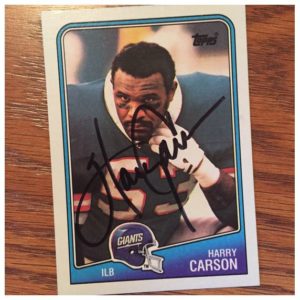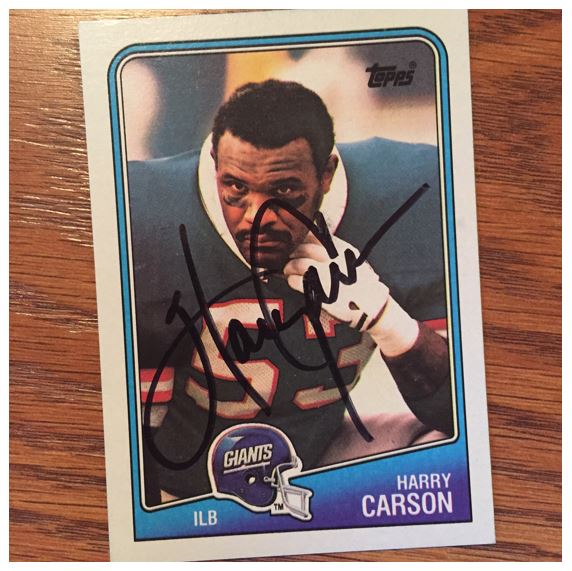 Harry makes the list because just like Breanna, Harry is on one of my favorite teams. One of the leaders of the Big Blue Wrecking crew would probably guarantee someone making the list. But Harry also has one of the best signatures I got in the mailbox this year too so that helps.
Mikaela Shiffrin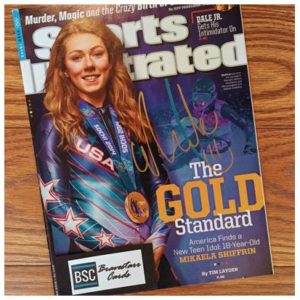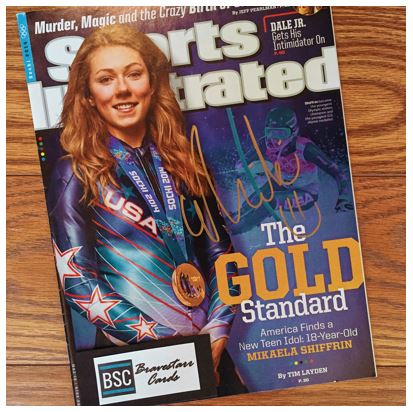 With the winter Olympics coming up I am now watching a lot of skiing. I have something extra to root for with Mikaela now that I have her autograph. But the gold signature for the gold medal winner is just awesome.
Billy Wagner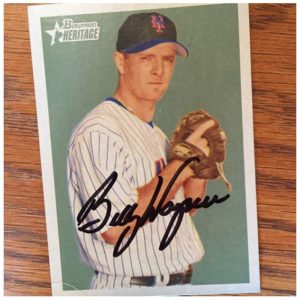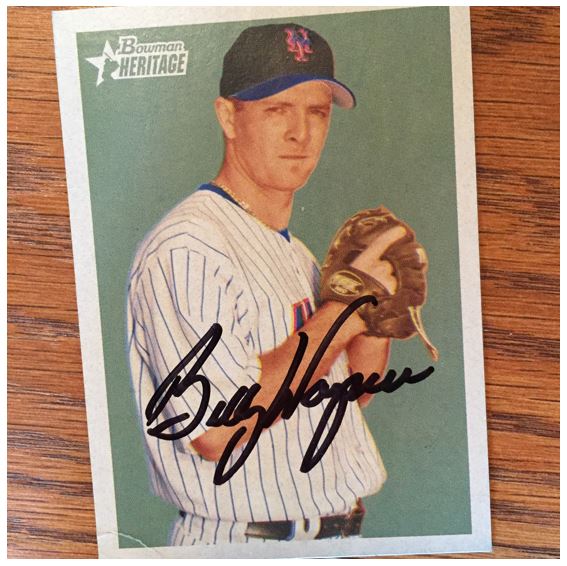 Can I get more signatures from my favorite team on here? YES! Billy has an awesome signature so that helps too, but I saw all these guys getting a Wagner back and I knew I had to find something to send in. I'm glad that I had this one to send out too because it takes an autograph so well.
Qadry Ismail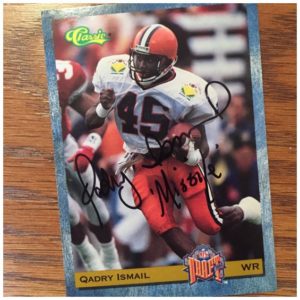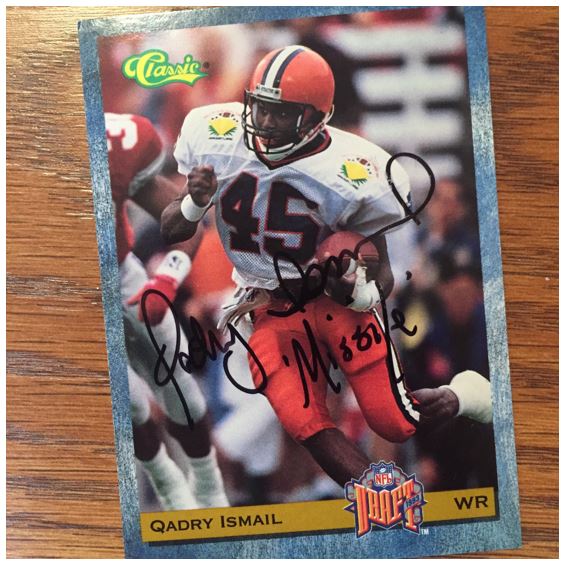 At one point I was a Syracuse fan. I think that was before I lost cable because after that happened when I was growing up I could only get UConn games and that changed everything. But the other thing that gets me on this one is using "Missile" as the inscription.
Jeff Glasbrenner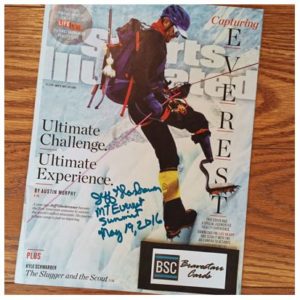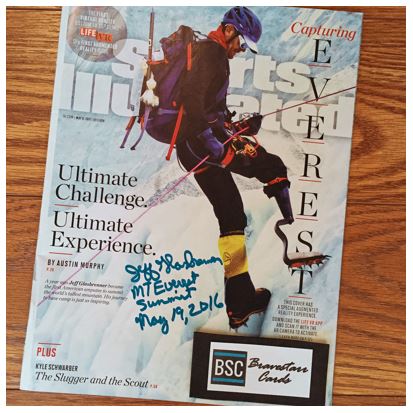 For this one I contacted Jeff through his site to get his address. He was nice enough to respond and then send this back quickly. But the best part of this to me is the inscription. When can you get an inscription like that?
Gino Marchetti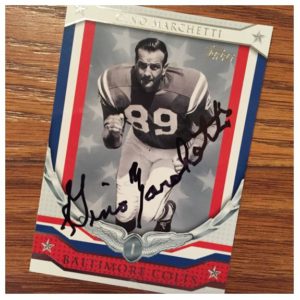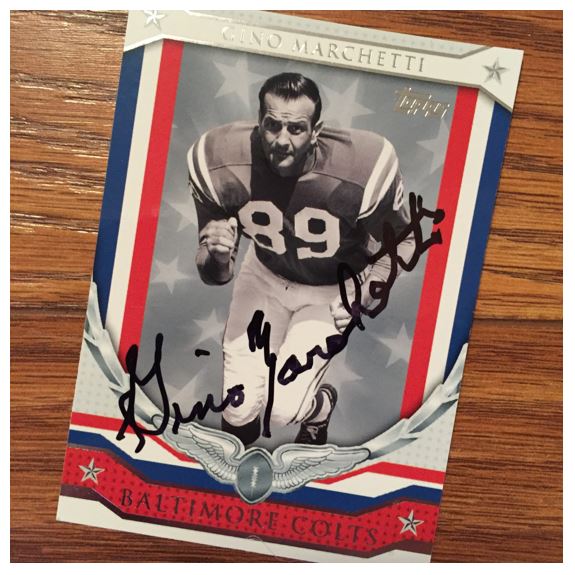 This one makes the list for what it means for my TTM collection. This is the first TTM for a football card that I got back. So Gino's return will always be that for me. And how can you go wrong with that first one being a hall of famer,
Steve Blass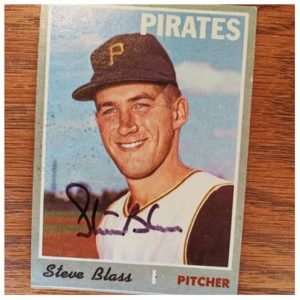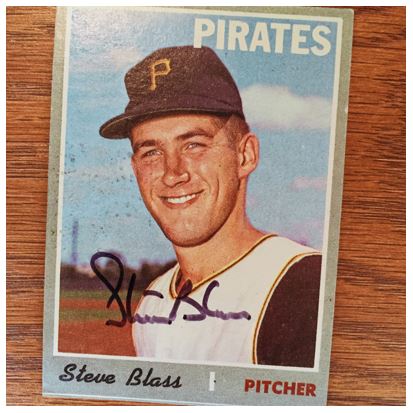 My great aunt knew Steve a long time ago. She was a huge Pirates fan and she would see them in Spring Training back in the day. So when I go this back I thought about how she loved baseball and the Pirates and I'm glad I added that into my collection.
Carlos Baerga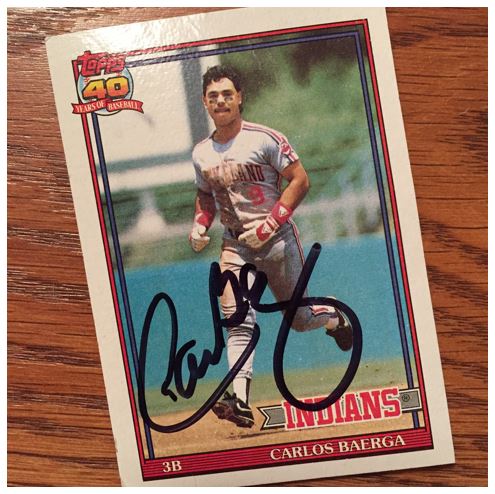 Carlos' cards took quite the journey. This is the longest TTM that I had ever had out. I sent this when I lived in a different place. I think this was sent back to me a while ago and just got through the Post Office now. I was amazed that it made it to me with virtually no damage, especially given how the envelope looked when I got it.
Steph Curry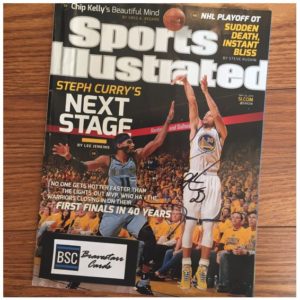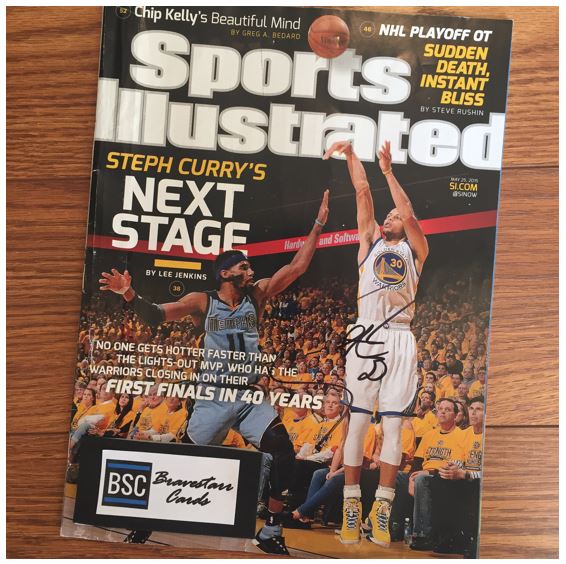 I don't think there's many reasons why this shouldn't be on the list. I like to keep track of how many "champions" and "All-Stars" I have in my collection so I am really going to have to keep up with Steph's accolades.
Brandon Nimmo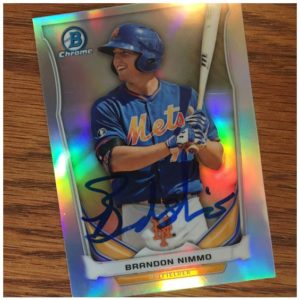 Brandon's card came to me via trade. It was my favorite card of the trade. Brandon's a really good guy and I'm glad I could get a card of his. This was also my first trade so I was happy that it worked out really well. The other part of this particular card that I love is his smile. If you watch him play you know that he's pretty much smiling all the time. OK, he's serious about hitting, but you can tell that the guy genuinely enjoys the game, his teammates, the fans, and everything about baseball.
Neil O'Donnell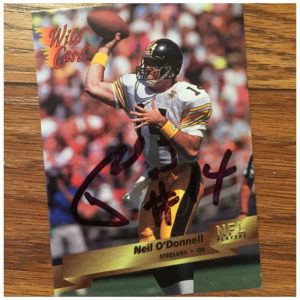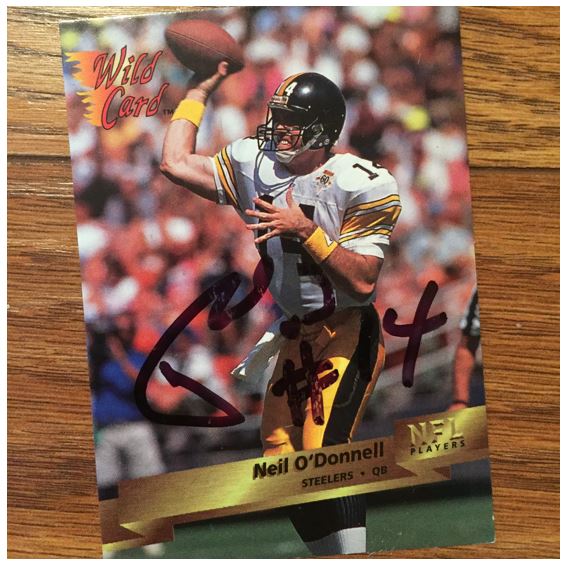 This is one of the lowest rated cards I had of the year. But I do have a connection to Neil as I would have seen him play in high school in New Jersey. Just because it might not be my favorite signature, it doesn't mean I don't like the card or have a connection to it.
Kate Upton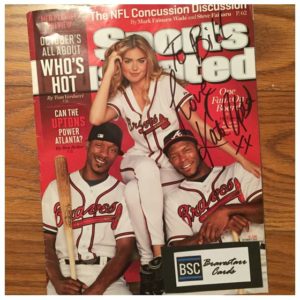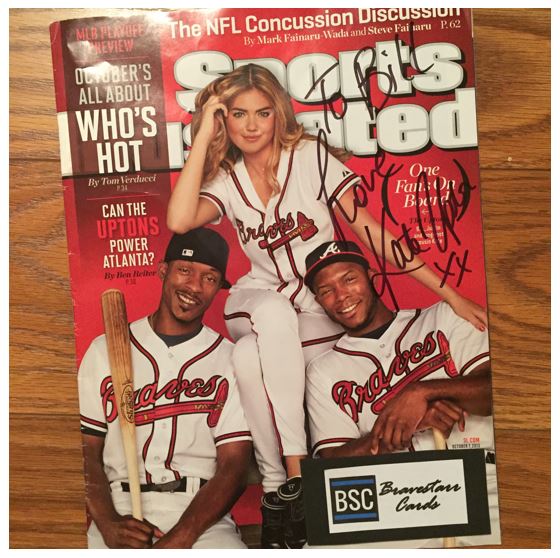 With this being a non-sports autograph on a sports-related item I think that made this one interesting. Plus, I love the way she personalized the magazine. The other reason I like this is because of the persistence it took to get it. I think I sent to two different places and got it returned before I could find the right place.
Simone Biles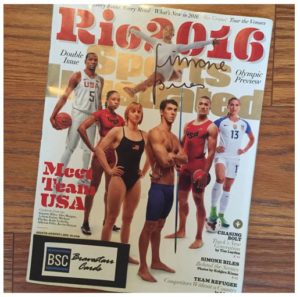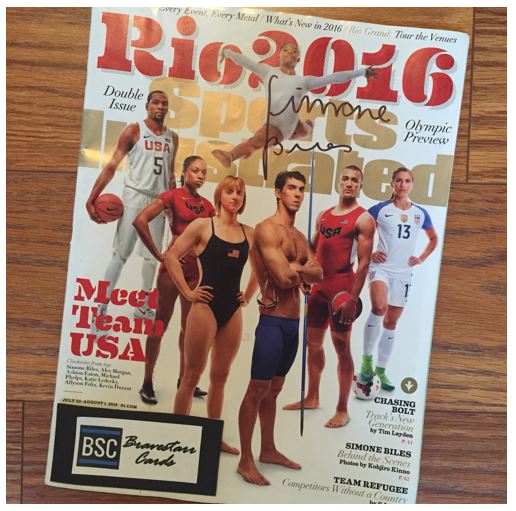 This one took a bit of persistence too. But I like this one because it's one the people my daughters actually know. She's an inspirational person and a strong woman and I like that I could share the success of this TTM with my daughters.
What's On Your List?
Some of these are parts of other "Year End" lists for me, but sometimes just because I put a good score on something doesn't mean that it doesn't mean more than something else that does.
So what did you get in your mailbox this year that meant the most to you?